How mobile and web are modifying the content marketing game
With emerging technology and rise in hunger for instant information, mobile and web loaded with multiple opportunities makes it feasible to explore and consume content.

Imagine scouting through tens of thousands of pages just for a bit of piece of information. Sounds tedious, right? Now imagine holding a smartphone, a click- and all the information you need is right there within seconds. Needless to say, it is the latter that we prefer today. The advent of smartphones and tablets has made library and internet café visits a thing of history.


Before the arrival of mobile application stores such as Google Play Store and Apple Store, the only medium one could access information from was through resources available on the World Wide Web. All one had to do was type in the URL on the search bar or search for a particular keyword on a search engine, and they would have unlimited sources of information in front of their screen.


With changing times, technology has advanced and grown at a rapid pace. This new age has introduced us to new gadgets such as smartphones and tablets that allow users today to access information in a matter of seconds anytime, anywhere.  


Read below to know how Mobile and Web are altering the content consumption and marketing game:
Mobile and web changing the way of content consumption

Technology is not the only thing snowballing, but the way we consume content also changed. Consumers today prefer to consume content through smartphones as it is easy, on the go, and timesaving. On the other hand, some people use laptops as a reliable source to access information. Laptops help office employees and students tackle heavy work which is not possible to do with a smartphone.


But in recent times, mobiles phones have upped laptops and computers in terms of content consumption. In a study by Statista, "Mobile accounts for approximately half of the web traffic worldwide. In the first quarter of 2021, mobile devices (excluding tablets) generated 54.8 percent of global website traffic, consistently hovering around the 50 percent mark since the beginning of 2017." 


There are currently 6.4 billion smartphone users worldwide (Statista, 2021)(1). Considering the global population is at 7.9 billion, that means a smartphone penetration of over 80 percent. And smartphone users number is estimated to reach 7. 5 billion by 2026.


As mobile devices continue to be a mainstay in daily life, the way content is churned and absorbed is evolving dramatically. Mobile and Web are the handiest means for accessing content, and marketers need to give equal importance to the content created for both the Web and a handheld device. These are the only mediums for users to consume all forms of content, i.e., e-books, videos, infographics, case studies, blogs, vlogs, and podcasts.   Also, it is becoming the preferred medium because of the few following points:


i. Speed- With mobile, users can access a plethora of information within seconds with just a click. While for marketers, it is the fastest way to reach and engage with the potential client at any sales funnel stage.

ii. Scale- The multitude of information researched by any user is limitless. On the other hand, marketers can explore and generate content in various formats at scale to make their brand top of mind recall by catering to relevant search demands by these users.

iii. Precise- With the help of the right keywords, one can find the exact piece of content needed. And a well-done SEO helps the company to position itself better in search engine ranking.

iv. Comfort & ease of use - The word mobile itself means using the medium on the go at your ease and without moving mountains. It also means that the marketers do not necessarily have to wait for physical interaction with the consumers. They can directly reach them at the comfort of their home via handheld devices and laptops

v. Leisure- In the case of handheld devices, the user can access content anytime and anywhere. The consumers are empowered to choose their own time to play or pause while consuming content.
The tables have turned, urging the marketers to produce content that is more consumer empathetic than product-centric. There are three things organizations need to achieve while making content for both a smartphone and a website -

1. Content should be intuitive

 

A Hubspot report(2) noted that 76 percent of consumers say the most important factor in a website's design is that the site makes it easy for them to find what they want.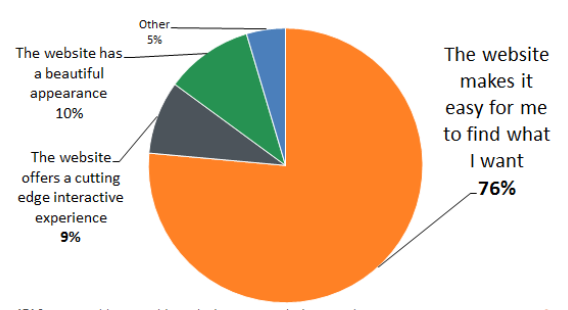 2. It should be highly appealing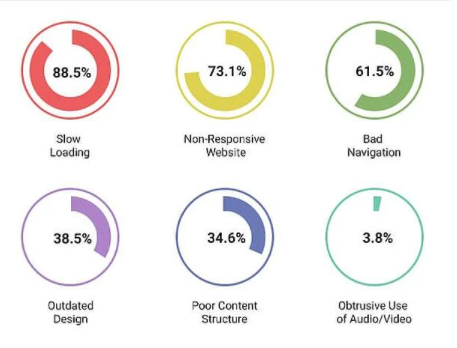 ( Top reason for a visitor to leave a website )
3. User experience on both mediums should be in sync

 

50% of smartphone users are more likely to use a company or brand's mobile site when browsing or shopping on a smartphone because they don't want to download an app. (Google/Ipsos, 2019) (3)
Statistics for mobile-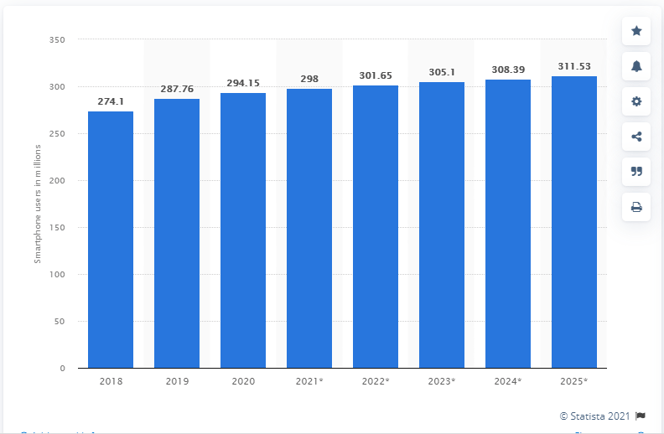 About 90% of smartphone time is in apps. That said, the distinction between the Web and apps is fading as web experiences emulate apps. Nonetheless, the long-term trend is toward app-like experiences, whether native or based on advanced HTML. [Ref:- Emarketer](4)
In 2021, the average US adult spent 3 hours and 54 minutes a day on mobile devices.
Statistics of for web -
As of January 2021, there were 4.66 billion active internet users worldwide - 59.5 percent of the global population. Of this total, 92.6 percent (4.32 billion) accessed the internet via mobile devices. [Ref- Statista](5)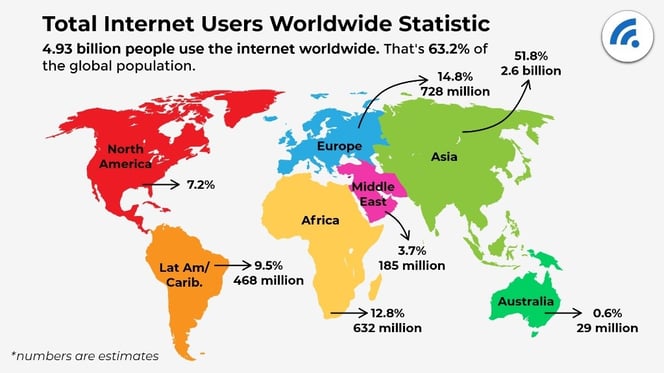 The highest penetration of QR Code based on use-cases is for product information (51.5%) followed closely by event information (19.8%), to avail offers (12.5%), & app downloads (8.2%] (comSCORE MOBILENS, 2019)(6) . Consumer usage of QR Codes will be 5.3 billion QR Code coupons to be redeemed by smartphones by 2022, and 1 billion smartphones will access QR Codes. (Juniper Research, 2019) (7)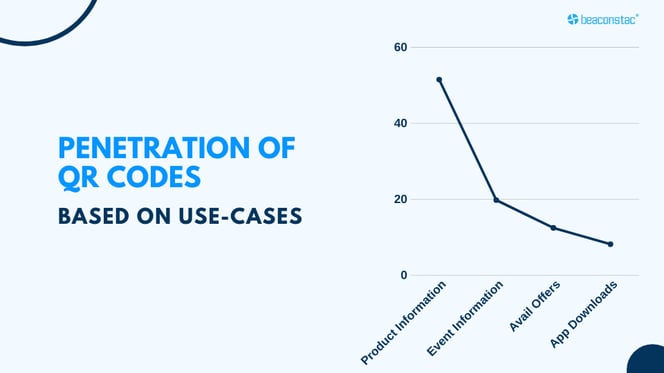 Benefits of sharing content through mobile and web
Let us take the example of Radcliff Healthcare to understand the benefits of content sharing via mobile and web more clearly. This company was looking for ways to easily access information on a specific product or service for its existing and prospective customers. The thought occurred since Radcliff Healthcare's recent clients, Dias Medical Sciences, purchased a brand-new MRI machine. Their client has been asking them multiple questions regarding installation manuals, planning, installation, training, troubleshooting, maintenance information about the machine.
The executives at Radcliff Healthcare informed them that they had mailed separate manuals by email. On the other hand, the client felt it was too tedious to look at individual manuals and needed a better way to present them. 
The executives at Radcliff Healthcare decided to do something about this situation immediately. They contacted Ethosh, who was responsible for creating Radcliff Healthcare's website, and informed them about the current scenario. Ethosh prescribed and developed the following solutions for them:  
Created the new website from scratch: Ethosh created the website from scratch. The user interface supported both mobile and desktop browsers. The website was highly interactive, which allowed consumers to get to what they were looking for and have an enhanced user interface.  
Creation of an App: Taking forward the new website theme, Ethosh created a Radcliff Medical Smart Application that allows users to access information about a particular product and service on the fly & when it is needed the most. Consumers now have the opportunity to contact executives from Radcliff Healthcare and were able to access easy-to-use visual & interactive troubleshooting guides. They are also capable of placing service inquiries at any point in time. Apart from that, consumers keep track of the performance, scheduled maintenance, and servicing of their respective purchases.  

QR code: Radcliff Medical started putting product specific QR codes on the product itself for new product releases and sold products. This turned out to be a very seamless experience for the customers. All they needed to do was to open the Radcliff medical app or their iOS or Android devices and scan the QR code printed on the device.


This allowed customers to access every single aspect related to that specific product and service. Clients would have full access to features or onboarding videos, installation videos, user & training modules, interactive 3D visualization of maintenance & troubleshooting information, etc. The client was highly impressed with the QR Code as it helps solve their issues and helps them get on with the onboarding process faster.  



Case studies of

Ethosh focused towards mobile and web 
Here is an example of how Ethosh helped a multinational pharmaceutical company to promote antimicrobial stewardship and educate frontline healthcare providers on the best practices in infection control using a mobile-based gamification experience.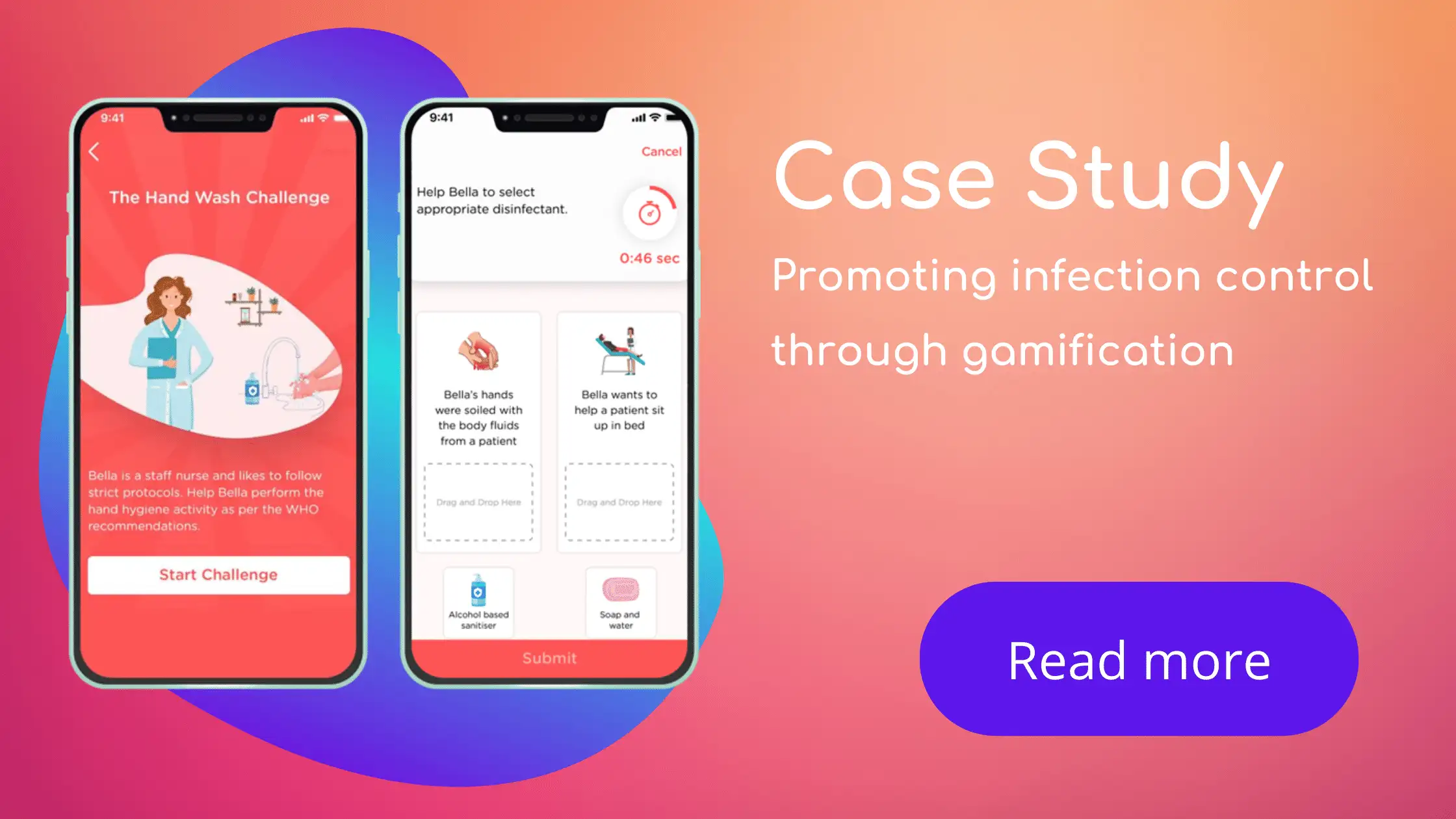 Watch the video to understand how gamification in healthcare is benefitting all stakeholders!
Another example of how Ethosh helped major analytical and diagnostic lab equipment and services companies to transform their legacy product service manual into interactive web-based  guides for installation, maintenance, and troubleshooting, relieving clients of the burden of carrying heavily printed manuals.  
The case study below explains how Ethosh helped the client put forth relevant product offerings at a conference booth. It offers analytical solutions for various industries like food, pharma, agriculture, chemicals, etc. With their broad portfolio of products and solutions, showing each visitor only those products and solutions relevant to their needs was important and challenging.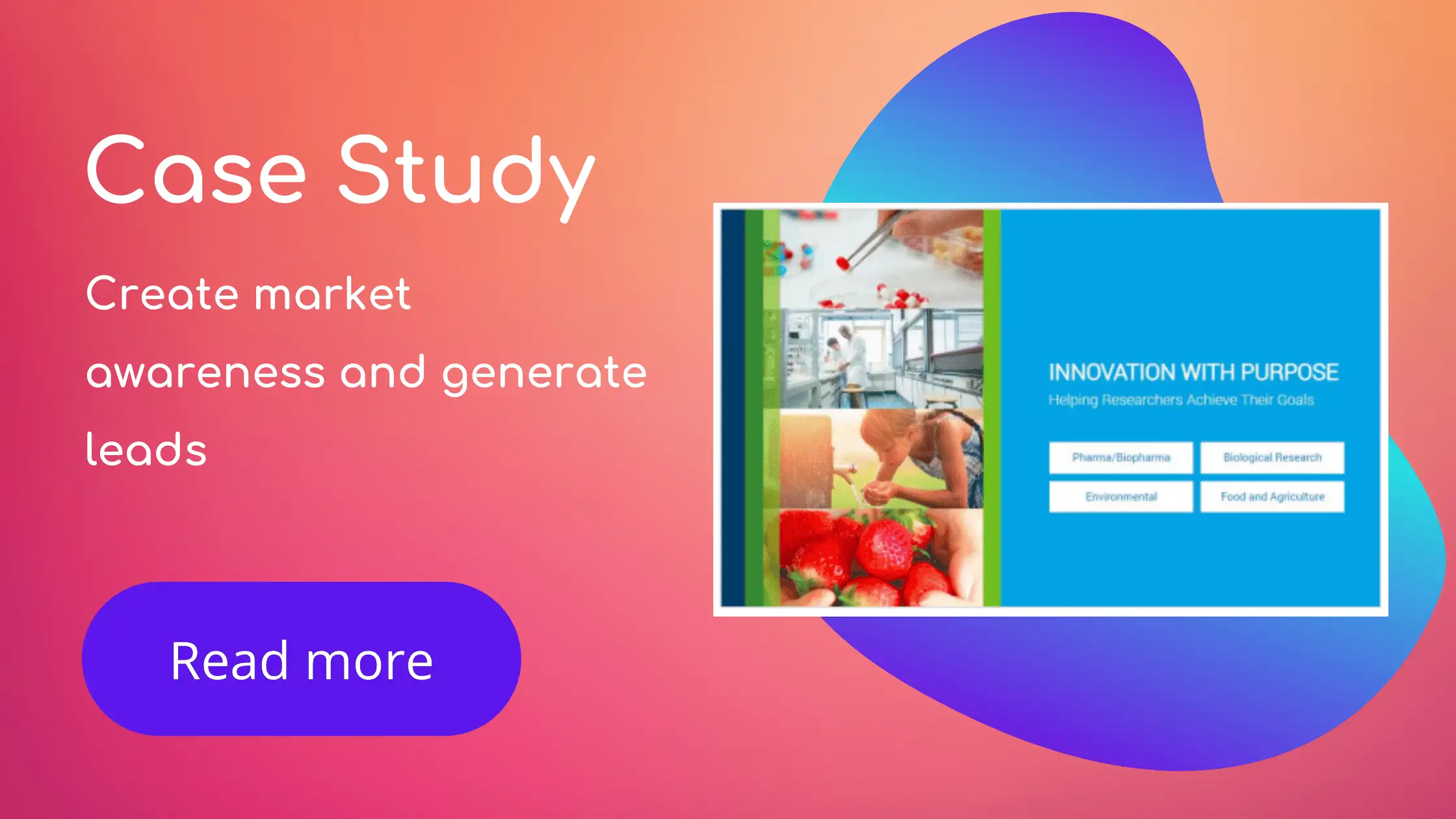 Ethosh delivering engaging mobile and web experiences  

With the design thinking approach, Ethosh not only did help Radcliff medical to develop standardized, contemporary & more user-centric intuitive mobile, tablet & desktop web browsing experiences and extended the same to iOS and Android applications.  Ethosh is also helping Radcliff medical transform its legacy content into new-age digital content formats like interactive 3D product experiences, 3D videos, interactive troubleshooting guides, and service manuals for global audiences in English, German, and Japanese languages at speed and cost advantage.


With this solution, Radcliff medical made its digital presence more relevant to new-age customers, improving customer satisfaction and customer advocacy for Radcliff Medical. 
Reference and Citation-

Smartphone global user-

https://www.statista.com/statistics/330695/number-of-smartphone-users-worldwide/

A HubSpot Report-

https://blog.hubspot.com/blog/tabid/6307/bid/14953/What-Do-76-of-Consumers-Want-From-Your-Website-New-Data.aspx
HubSpot Blog - https://blog.hubspot.com/marketing/web-design-stats-for-2020
Emarketer - https://www.emarketer.com/content/us-time-spent-with-mobile-2019

C

omSCORE MOBILENS,

 2019 -

https://blog.beaconstac.com/2019/12/qr-code-statistics/
Do you have any queries?
Contact us