Patient-centric pharma communication – a Doctor's perspective
With growing competition and emerging technology, the global pharma industry is ready to embrace new ways of pharma marketing than ever. And patient-centric communication is one such way that helps in creating a personalized experience while giving you an edge.
It has been more than 15 years since my interaction with the pharma representatives started. I was a post-graduate resident in medicine then. As it is today, there used to be a defined day and time in the week when the consultants used to listen to pharma representatives. Eventually, as I matured into a consultant, I realized that most of these interactions were quick learning sessions on the molecules. Sometimes there was information on a new molecule, and other times, it was about the practical aspects of using the already existing ones. The commonality in all the communications was that they were very much 'product centered'.
Over the years, as this essential activity continued, there was a noticeable repetitiveness and boredom in these interactions. I knew it then; pharma companies would have to approach it differently now.
Of late, the most significant change that I see happening is that the conversations are becoming more 'patient-centric' in healthcare. We can now see and hear the global pharmaceutical industry speaking about the patient, their concerns, their disease journeys. There is currently an inclusive approach involving the patient, their kin, and caretakers. In most communications, the patient is the center of the discussion and not the product. I believe the pharma brands adopting this approach of patient centricity impact their renewed communications strategy.
The image below showcases the difference of approach between product and customer-led communication in the pharmaceutical industry. It also highlights how the latter way of communication is rather beneficial when it comes to gaining value and creating a personalized experience in pharmaceutical marketing.
Source: blackdot
At Ethosh, our attempt is always to prescribe a patient-centric approach. It could be helping the pharmaceutical industry train their cross-functional sales teams on the patient journey, understanding, or creating tools that the pharma companies could use to support the HCPs educate their patients. It could be creating patient communities and assisting the pharma sector in nurturing patient-centricity advocacy groups or leveraging new-age tools like Augmented Reality in patient communication.
You may refer to the following case studies to know how pharma companies shifted their focus to patient communication with the help of immersive technologies, gamification, and learning approaches.
Promoting infection control through gamification
A multinational pharmaceutical company aimed to promote antimicrobial stewardship and educate frontline healthcare providers on the best practices in infection control. They wanted a gamified, competitive learning approach to tackle the problem. Based on a study of the key personality traits of the doctors and nurses, Ethosh designed a game that accounted for their different approaches to solving issues and adhering to protocol. The company could achieve its goal with an innovative approach to education. Read more on the course of action Ethosh took to overcome the challenge.

Watch the video
Increasing awareness with AR
For an ophthalmology-focused pharmaceutical company, having HCPs dedicate sufficient time to patient education on glaucoma was the ultimate challenge. This resulted in a lack of awareness about glaucoma among patients and became a barrier to timely diagnoses and treatment. Read this, another case study, to understand how Ethosh helped this pharma company expand its reach and gain the confidence of HCPs and provide comprehensive patient education with AR.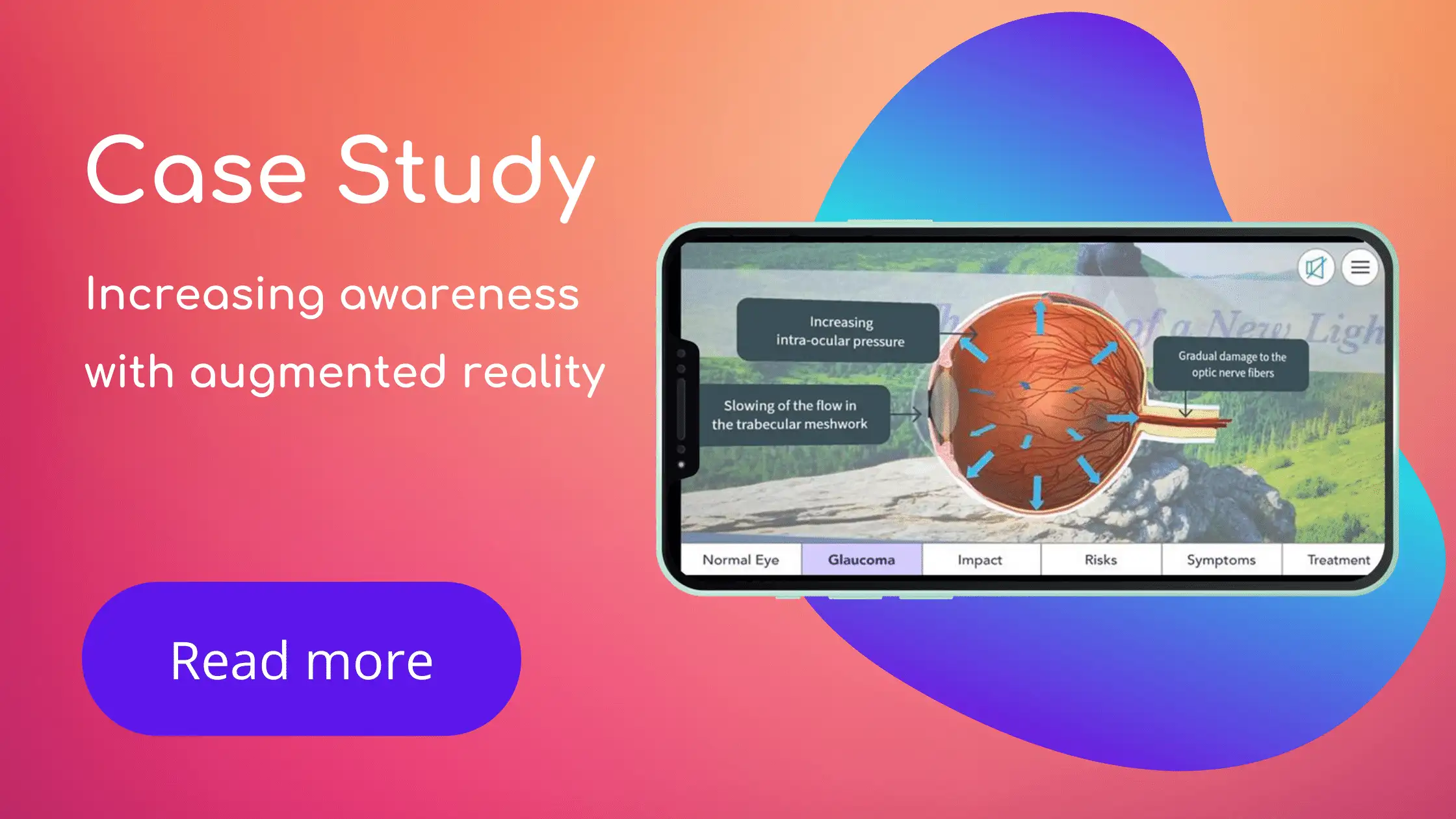 Watch the video
Build knowledge and awareness campaign
Also, refer the following case study to understand how patient enablement helps create awareness and better acceptance of medical devices. This company had a number of innovative products which were aligned with the latest guidelines and recommendations from global bodies. And to increase the adoption of these devices for better patient care, it was necessary to educate and update the HCPs. Refer, to learn how Ethosh accelerated device adoption with visually inspiring training content and improved learner engagement with interactive quizzes.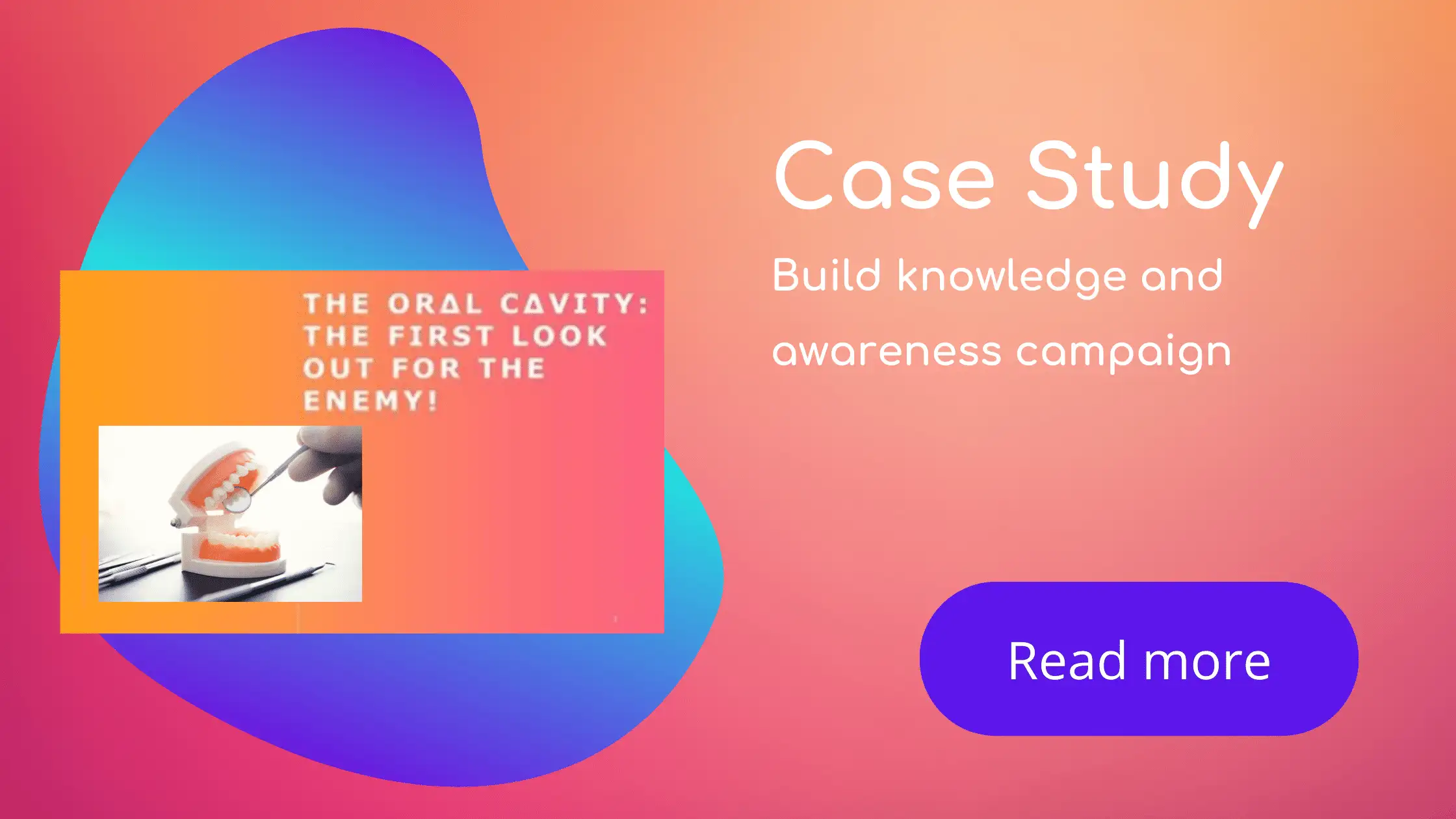 Overall, as I experience the best of both worlds, the clinical world in my clinic and the communications excellence world at Ethosh, it is a rewarding journey to help the one most crucial beneficiary in healthcare – the patient.
Reference and Citation -
Image source- https://www.theblackdot.com.au/insights/blog/february-2018/customer-centric-pharma-go-to-market-mo
Do you have any queries?
Contact us