8 step strategy for creating an effective digital healthcare campaign
Effective
digital healthcare marketing
is critical for educating, retaining, engaging, and motivating prospects in today's technology-driven world.
The rapid advancement of technology has increased the use of digital marketing methods, particularly in life sciences industry.
But keep in mind that no digital instrument, no matter how "fancy," is a magic lamp. Rub it all you want; the outcome will be determined by your effort—getting to know your target audience well, creating engaging customer experiences, and developing a communication strategy tailored to your client's needs.
Congratulations, if you've already started your digital journey! If you're still on the fence, I hope this serves as a gentle prod to get you on the right track. In this blog, I will try and elaborate on what is digital healthcare marketing and how to create a result-oriented digital campaign:
Digital healthcare marketing, a way forward
Digital healthcare marketing is a method of spreading the word about your brand or company through digital tools and platforms. It is a process of advancing everyday marketing tasks through digitization to reap greater rewards. Digital healthcare marketing is a way to reach out to your customers faster and forge deeper connections.
As someone who has been on both ends of the spectrum, I can attest to the importance of digital marketing in the healthcare industry.
There are 70,000 healthcare(1) searches performed every minute and 1 billion health questions every day on Google. Plus, 75% of consumers desire to use digital healthcare services (according to a McKinsey(2) analysis). So what is stopping you from going digital?
Steps to create an effective digital healthcare campaign
With my on-field experience, both as a doctor and a marketer, I believe the below-mentioned steps, however basic, are the sustainable way to kickstart your digital journey in healthcare. It is essential to understand the purpose behind each step and how every step is vital to the healthcare segment.
1. Understand your market-
As simple as it may sound; it is critical to recognize and adequately understand your market. Marketing trends evolve and change in tandem with ever-changing technology. Before jumping into the digital waters, whether you are in Pharmaceutical industry , Lab technology industry, or are a medical device manufacturer, you need to be aware of current trends and market conditions.
For example, if you are a medical equipment company, you must be mindful of the trends that HCPs are following and the methods that they are employing. This will help you choose an appropriate digital channel and cater to their needs effectively.
And if you are in pharmaceutical, you need to know what the patients expect. Like 44% of patients(3) who research hospitals on a mobile device end up scheduling an appointment.
2. Spell out your business objectives-
For any marketing strategy to be effective, you must first understand your company's needs. Whether you aim to reach maximum patients or need to create awareness, or increase sales of your brand or product, define the objective explicitly when planning to start the digital campaign.
For example, HCPs may need to be made aware of the new medical device before confidently adopting the technology to accelerate device adoption. Here, creating awareness is the need that must be addressed to increase device adoption. This step will assist you in developing a clear digital strategy for promoting your product or service effectively.
3. Convert business objectives into digital goals-
This is the stage at which your business objectives are practically translated into digitally viable methods. If raising awareness is your primary goal, you should consider digital marketing tactics such as microsites, SEO, content marketing, and others to help you achieve it.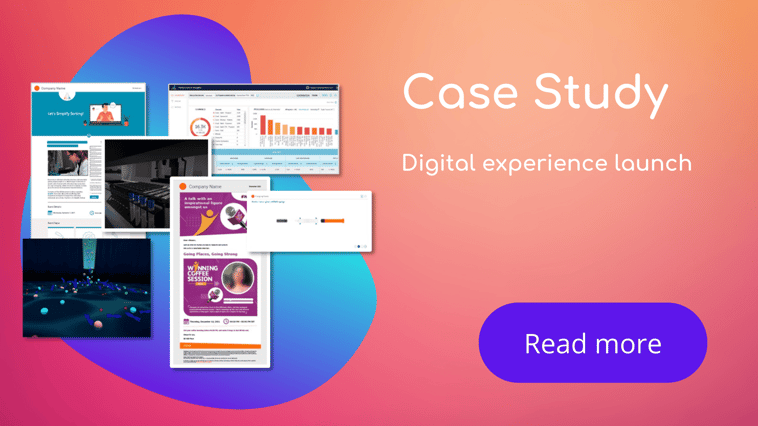 4. Set digital KPIs-
How long will the HCP be on your microsite? How many people are signing up? What steps do you need to take to improve these figures? These are some of the questions you should explore when establishing digital KPIs for your digital campaign.
Attracting new leads, brand recognition, average user engagement time, visit frequency, customer happiness, and demo to sales conversions are common fundamental key performance indicators (KPIs) for implementing a digital healthcare campaign. Remember that the primary KPIs should always be closely related to your overall business aim.
Set success criteria around these 'top-line' metrics, monitor them, understand the dynamics, and push them in the appropriate direction after discovering them. Good metrics, in my opinion, should always leave room for development and motivate action.
5. Define target persona-
This is the point at which you borrow not only the shoes but also become a customer. Don't restrict yourself to broad demographics. What are their needs and preferences ? Do they have any issues that you could assist them with? The more comprehensive your customer drawing, the more likely it is that you will win them over. You may wind up with more than one persona, which is alright as long as they each have distinct personalities.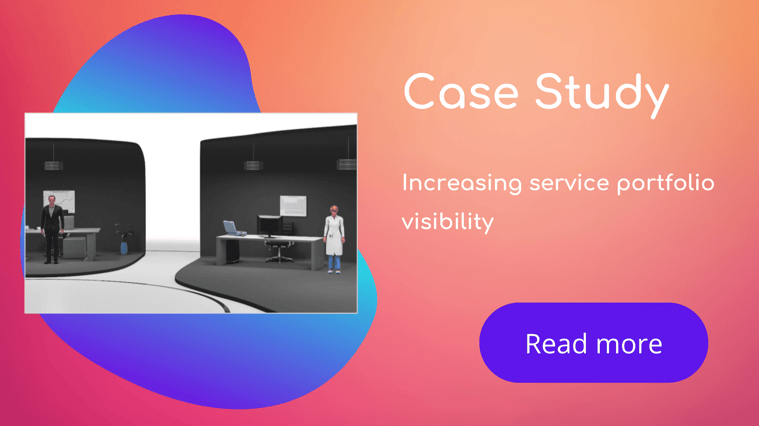 6. Offer value to each persona-
What will you say if your persona asks you, "Why should I buy from you instead of your competitor?" When intending to provide value to each persona, always consider answering this. This will not only help you keep focused, but it will also help you stand out in the competition.
I believe you should be aware of their preferred digital communication route and when they are most responsive. Tune into the same channel and make an enticing argument for your brand.
7. Develop specific solutions-
This is the stage at which you become more creative and technologically savvy. Is sending an email the best option? Or how about an app? Create and offer solutions that are tailored to each persona's touchpoints.
Let us look at the interaction between Jane, a young scientist, and Kimberley, a sales executive at Right Labs, to better understand how specific digital content placed correctly in the funnel can be effective. Jane is in the market for new research equipment for a forthcoming project. This example will show you how Right Labs created a fantastic customer experience for Jane by creating the ideal digital interaction with meaningful digital content.
8. Measure your performance-
You will generate a large amount of data when creating and running your campaign. Pay close attention to the data, which will tell whether all of your efforts were worthwhile. What course adjustments do you need to change those numbers in your favor?
Ethosh, a skilled partner for the best digital solutions
Digital marketing is today's best instrument for getting there. Engage a partner who understands your vision, is aware of and well-versed in applicable technology, and has a vested interest in your success to get the most out of it. You will always be the sole owner of your approach and will be entitled to reap its benefits.
Ethosh is a professional, enterprise-focused digital marketing business with an extensive healthcare experience that helps organizations create interactive, immersive, and tailored content. Your digital marketing aims to increase brand recognition, and company conversions are well understood at Ethosh. We strive to design a well-thought-out digital campaign with the best inbound, outbound, hybrid, or ABM (Account-Based Marketing) methods to fulfill your marketing objectives and KPIs.
The competent in-house team of strategists, content writers, subject matter experts, creative designers, quality assurance, and digital/MA experts can deliver the digital healthcare campaign at scale and speed.
We also offer various customized and personalized services, including marketing automation, pay-per-click (PPC), LinkedIn paid ads, SEO, and others.
Ethosh is listed as one of the Top 25 Innovative Firms in India by CII for 2018/2021, having worked with eight of the world's top ten Medical Device firms.
Reference and Citation -
https://www.beckershospitalreview.com/healthcare-information-technology/google-receives-more-than-1-billion-health-questions-every-day.html
https://www.mckinsey.com/industries/healthcare-systems-and-services/our-insights/healthcares-digital-future
https://snip.ly/plozd2#https://www.thinkwithgoogle.com/advertising-channels/search/the-digital-journey-to-wellness-hospital-selection/
Do you have any queries?
Contact us